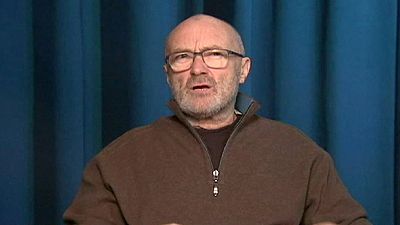 After exiting the world of music in 2011, Phil Collins revealed last year that he was 'no longer officially retired'.
Collins, aged 65, is reissuing a remastered version of all eight of his solo albums, from the 1980s and 1990s, and is getting ready for his first concert in six years.
He explains how his children influenced his comeback.
Phil Collins: "My oldest daughter Joely, she told me when I retired, she said, 'You know it's dangerous to stop doing what you're doing because it's what you are.' I felt owed myself some time off and also I wanted to bring up my two young boys, who were young then. I mean they're older now – 14 and 11 – but that's why I retired. I just wanted to be a dad for a first time, a proper dad."
The multiple Grammy-winning musician is starting to work on fresh sounds, which come to him at first in fragments.
His last album was Testify in 2002.
Phil Collins: "The new music – I don't know what it's going to be like. I mean I've got a song that I wrote a while ago when me and (wife) Orianne (Cevey) were separating. So you know what kind of song that is but (laughs) – slow, boring one and I've got lots of bits. That's probably where, well, I might start putting music to those lyrics that I've written but otherwise I usually start working on bits that are unfinished and that gets the taste. You start getting the groove again."
In the 1970s Collins was drummer and then lead singer for the British band Genesis. He embarked on a solo career in 1981 and became one of the most commercially successful artists of all time, with more top-40 hits in the US in the 1980s than any other musician.
He plans to release an autobiography later this year.