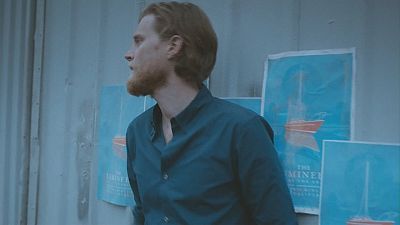 After the success of their 2012 self-titled debut album, US folk rock band The Lumineers are hoping for more of the same with their follow-up.
The band are getting ready to release 'Cleopatra' in April, kicking off their world tour shortly after. As well as hits from their debut album, like their hugely successful single 'Ho Hey', they'll also be performing tracks from the new record.
"I think both of our albums now add up to a proper set time. We were 43 minutes on the first one, so we had to fill an hour and 15, so we had to get pretty creative. I'm pretty excited. I mean at first there's some fear and butterflies but we've been rehearsing the material a lot and it's just time to get on with it. We want to let the world hear this new music," says frontman Wesley Schultz.
For the video of the new single 'Ophelia', band frontman Wesley Schultz can be seen dancing in the streets in homage to the classic Gene Kelly film 'Singin' In the Rain'.
He says it was the first time in his life he had to learn a choreography.
"I just felt like it's walk dancing, kind of dancing in the rain. It started raining in LA, which doesn't happen very often and the director was going to have to fake that it was raining and it actually just started pouring," he explains.
"That's my favourite bit," adds the band's co-founder Jeremiah Fraites. "I mean, you'll see when the viewers go to watch the video, they'll see the rain."
'Cleopatra' is out on April 8. The Lumineers kick off their world tour in Bristol on April 14, with further concerts scheduled across Europe and North America