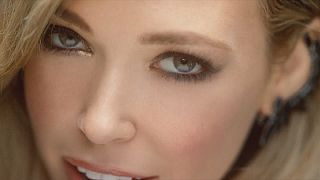 'Wildfire' is US singer-songwriter Rachel Platten's third studio album.
Released on January 1st, it debuted at number five on the US Billboard 200. Platten spent a decade chasing her dream before unleashing 'Fight Song', the first single from the album, which became a worldwide hit, reaching the top 10 on the Billboard Hot 100 in the U.S. and the No. 1 spot in the U.K.
Talking about the album's second single, 'Stand By You', she says: "It's a love song at its core. It's about being there for the person that you love, no matter what. Relationships can be super easy or they can be challenging, obviously, and it's about being strong enough to hold someone when they need to fall."
Although she has released two anthemic singles in a row, Platten says her album shows off her more vulnerable side too.
"I feel like my responsibility, as an artist, is to speak from my heart and whether at times I feel that is really empowering and inspiring, like I can conquer the world, I want to share that, but there are times when I feel like I have tons of demons in my head and I'm doubting myself and I want to honor that too, and I wrote about that too, and those (songs) feel just as good to sing," she explains.
Rachel Platten's sets off on her first headline tour this month.