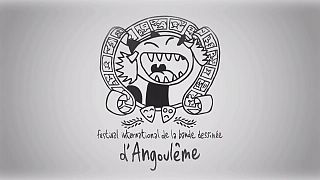 Just weeks before it's due to get underway, France's prestigious Angoulême comics festival is up in arms.
The reason? Out of the 30 graphic novelists nominated for the Grand Prix, not a single was a woman.
Organisers initially reacted by saying they would add women to the list. Now, after much confusion, the list has been deleted from the festival's website altogether.
The world of comic books is traditionally male-dominated.
Only one woman – Florence Cestac – has been awarded the Grand Prix in the festival's 43-year history: "I am the only woman to have received the Angoulême Grand Prix," she says, "and I always tell the other members of the Grand Prix Academy that there should be more women."
Festival organisers finally decided to put an end to the controversy by announcing that voters would be able to elect the artist of their choice.