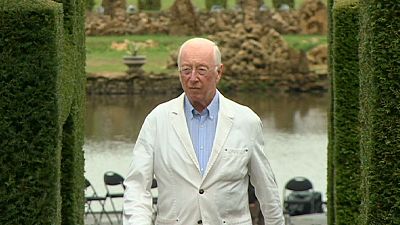 William Christie's other passion is gardens and gardening. But when did it all start?
William Christie: "I had a garden very early on, and it was just part, essentially, of my upbringing, and when I became an adolescent I found myself going off to visit gardens, I found myself reading about gardens, I found time not only to go off and listen to music, but also to go off and live gardens.
"I arrived at the age of 21-22, essentially having defined in my life two sources of pleasure, two passions, if you will. This garden, which I created from scratch, had been in my head for many many years, and when I found myself able to begin a garden, which was in 1985, then I started to pour out 25 or 30 years of dreaming and daydreaming of what I wanted to do.
"This garden, at the beginning, I was loath to say 'this is actually me', you know, it might look like a French formal garden here, or there's a bit of Italian topiary, or a bit of the layout of an Italian Mannerist garden, and I sort of wanted to dwell on those aspects. This garden is a pastiche, it involves me, it involves a very strong presence of me, it's a collection of things that I think are compatible and harmonious but they range essentially from Italian gardens of the 17th century to essentially English arts and crafts, American arts and crafts gardens of the end of the 19th century. And then there's a lot of just new stuff from me.
"Nature is fickle, and being a gardener of course is sometimes being the parent of a very unhappy and unruly child; nature can also provide miserable weather and make my lovely garden festival of 2015 a rather difficult sort of a moment, but, then again, nature is nature, and you have to deal with it."