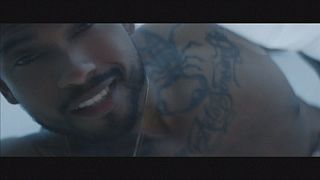 Miguel is back with a new album 'Wildheart' the Grammy award winner came to prominence with his 2012 collection 'Kaleidoscope Dream'.
His new album explores life in Los Angeles:
"This album is rooted in Los Angeles because LA is the perfect— physical representation of the dynamic in any journey of a wildheart you know? Los Angeles is just riddled with hope and desperation."
Which #WILDHEART tracks are your favorite? Listen on @Spotify: http://t.co/PUZrxEG4Tmpic.twitter.com/XHkGRQesmk

— Miguel (@Miguel) June 30, 2015
Miguel teams up with rapper Wale for the track 'Coffee,' the singer says he wants to set up a dialogue with his audience: "'Wildheart', the album, is the beginning of a conversation, it's the beginning of a belief system, you know, that I hope I inspire, if nothing else, kids to be aware of – you know. Just be aware that there's programming. Just be aware that you're being guided and directed into a way of thinking by media, by society."
Miguel is currently on tour in the US and Canada and brings the 'Wildheart' show to Europe in October.