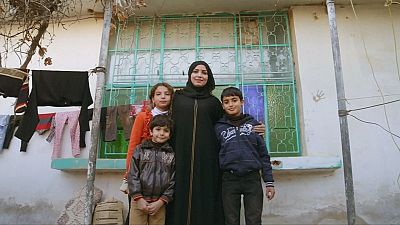 New documentary film "Salam Neighbour" follows the story of two Americans experiencing life at Jordan's sprawling, Zataari refugee camp, near the Syrian border.
Zach Ingrasci, 25, and Chris Temple, 26, who are also the film's directors, spent one month in the camp.
Zaatari is now one of the world's largest refugee camps, with approximately 85-thousand seeking refuge there.
Reflecting on his experiences, Ingrasci explained: "We need to come together and welcome these people instead of as a burden, you know, as our neighbours. And to see them as human and just like you or I, and really open our doors on what has become the largest refugee crisis since World War II.
"Salam Neighbour" premiered on World Refugee Day (20 June) at the AFI Documentary Film Festival in Washington DC.
Meanwhile, an upcoming documentary looks at the life of Pakistani Nobel Peace Prize recipient Malala Yousafzai.
In 2012, the then 15-year-old Pakistani schoolgirl was seriously wounded in a shooting by Pakistani Taliban militants, who targeted her over her campaign against Taliban efforts to deny female education.
Directed by Oscar-winning film-maker Davis Guggenheim, "He Named Me Malala" gives an insider's portrait of Yousafzai – who has become a global champion of women's rights.
The documentary film is being released in selected cities on 2 October.