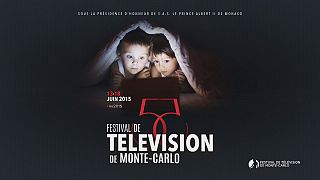 The 55th Monte Carlo Television festival has come to a close, rewarding the best in TV productions from around the world.
The competition was founded by Prince Rainer in 1961 with the ambition of recognizing television as an exceptional means of bringing cultures together. Like every year, the event drew a host of global celebrities. The prestigious Golden Nymph prize was awarded in a broad range of categories, including TV films, mini-series, drama, comedy and best documentary.
Julian Farino's 'Marvellous' won all three prizes in the TV film category: best TV movie, outstanding actor for Toby Jones and outstanding actress for Gemma Jones. The inspirational, BAFTA-winning film is based on the true life of Neil Baldwin, diagnosed with learning difficulties as a child, who went on to lead a fulfilled life as an adult.
US-Norwegian TV series 'Lilyhammer' dominated the comedy section, taking home a pair of Golden Nymph awards for best European series and best actor for Steven Van Zandt, who stars as a retired New York mobster who hides in a rural Norwegian town.
"The romantic version of the gangster being able to short-cut bureaucracy and control his own destiny… We played on that to a degree and that's a universal sort of thing: everybody hates waiting in line, everybody hates government bureaucracy, everybody hates being told what to do, so we use Frank in that way of transcending the rules, so to speak," said Van Zandt.
Best mini-series went to 'The Missing', which also earned Francess O'Connor Best Actress in a miniseries.
Written by Harry and Jack Williams and directed by Tom Shankland, the British eight-part series also stars James Nesbitt as Tony Hughes, the father of a British boy that goes missing in France.
When asked about the secret of success, co-writer Harry Williams said: "It's a number of things really, it's the scripts being in a good shape, it's having an amazing cast, an amazing director who we had with Tom Shankland. It's luck, I imagine, to a certain extent, and the chemistry between all those things working together is what it really relies on."
"And a story that I think people relate to, and feel, and can understand," added co-writer Jack Williams. "I think that was very important. It's a subject matter that seems to touch and affect a lot of people."
Asked about the changes taking place in the world of television, festival CEO Laurent Puons said: "Today, I think that the fundamental change is in the way people watch TV. Before, people used to watch TV on a TV screen. Now, you can watch it on all sorts of screens – computers, tablets, i-phones. A noticeable difference in the past years is the number of movie actors who are switching to TV, in the past that was not possible. There really was a barrier between TV and cinema."
The Monte Carlo festival: proof, if any was needed, of a new golden age for TV films, which are a growing source of inspiration, even for the big screen.