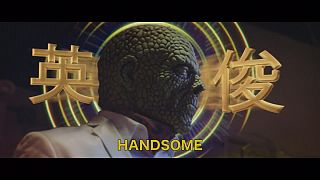 UK pop band 'The Vaccines' are on tour to support their latest album 'English Graffiti'.
Justin Young says it is important to have a cross-section of songs on an album: "What we discovered on this record and that is primarily what The Vaccines are and what we do really well is write really simple pop songs. And it doesn't really matter how you sort of dress them up or chop them up. I think that actually really the idea was to have something that was super cohesive and super focused and I think we got that through the themes and the production and the identity of the record."
The first single off the album was 'Handsome'.
The 'Handsome' video was shot in New York, and styled to look like an old B movie.
Justin Young explained: "It was sort of our idea to go that Hong Kong Kung-Fu sort of theme and continue a sort of B-movie theme throughout the record. I think one thing that we really like was the idea of playing heightened versions of ourselves and creating this alternative universe.
'The Vaccines' will be touring Europe this summer.