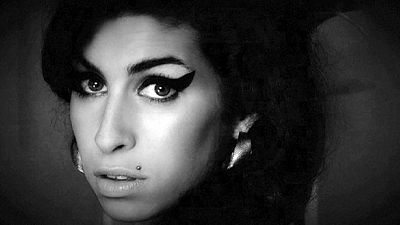 A biopic about Amy Winehouse has been slammed by her family ahead of its Cannes film festival premiere.
Considered one of the most talented artists of her generation, Winehouse struggled with drug and alcohol problems throughout her career. She died of alcohol poisoning in July 2011 at the age of 27.
The film is the work of British director Asif Kapadia, who won a BAFTA for his documentary on the late Formula One racing driver Ayrton Senna.
Winehouse's father complains that the doc offers a black-and-white portrait, treating him, his daughter's former manager and her ex-husband as villains.
"What they've tried to do is they've tried to do a film which is a Hollywood blockbuster. They've forgotten it's a documentary, so there's a hero, a villain, me – in the main – and Raye (Amy's manager) and Blake (Amy's ex-husband Blake Fielder-Civil), obviously, and there's the heroine who dies at the end, which is Amy. I mean, they've deliberately shown me at my worst, saying things that are taken out of context, saying things that are heavily edited," says Mitch Winehouse.
Winehouse's family have disassociated themselves from the film, saying it does a disservice to individuals and families suffering from the complicated affliction of addiction.
"I'm not just fighting for me, I'm fighting for Amy," says Mitch Winehouse. "Because this is not the film that Amy would have wanted. She would want her true friends to be recognised, which they're not, she would want the man she was going to marry to be mentioned in the film, which he's not. She'd want me not to be portrayed in this light because she knows what we all went through. So we have now withdrawn our approval of the film. On the credits, it shouldn't have any reference to us because we don't support the film in any way."
The filmmakers claim they approached the project with total objectivity, conducted some 100 interviews with people who knew Amy Winehouse, including friends, family and former partners, and that the film is a reflection of their findings.
One of the most hotly-anticipated releases of the year for music fans, 'Amy', the documentary about the tragic life and death of British singer Amy Winehouse, is being screened at the Cannes Film Festival in May.