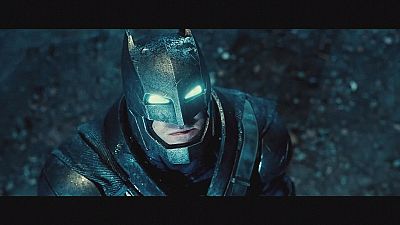 Looking at Hollywood offerings there are three films in the pipeline which are part of huge franchises.
To begin with the new trailer for 'Batman v Superman' has just been released.
The Zack Snyder film stars Henry Cavill as Superman as he again takes on the roll he played in Man of Steel in 2013.
Meanwhile it is Ben Affleck who is to don the bat-suit.
This comes despite starring in the flop Daredevil after which he stated.
"By playing a superhero in Daredevil, I have inoculated myself from ever playing another superhero. Wearing a costume was a source of humiliation for me and something I wouldn't want to do again soon."
It would seem that he had a change of heart.
All that can be gleaned about the story so far is that Superman is a polarising figure with some considering him a god while others fear him.
Meanwhile it seems that Bruce Wayne is to be a dark character in this installment.
Those looking forward to seeing this one don't hold your breath however as it's not due out until summer 2016.
Jurassic World
Coming to a multiplex near you a little sooner is the latest in the Jurassic Park series, Jurassic World.
In the original 1993 blockbuster John Hammond dreams of creating a theme park with real dinosaurs with the T-Rex as the centrepiece.
In the new installment we go to the park 22-years later and his dream has become a reality.
For the last 10 years the park has been run successfully but as interest begins to wane the scientists decide to entice them back by creating a hybrid dinosaur.
While this has the desired effect they soon realise they've created a monster that puts everyone in danger.
Jurassic World is set for release on June 12, 2015.
Independence Day 2
And last but not least is a sequel to the 1996 smash hit Independence Day.
The original was the second highest grossing film ever when it came out and now the same director Roland Emmerich will helm this follow up.
Little is known of the story so far as it is only due to start shooting next month.
We do know it will star Liam Hemsworth however and Jeff Goldblum and Brent Spiner will reprise their roles, though there is no mention of Will Smith as yet.