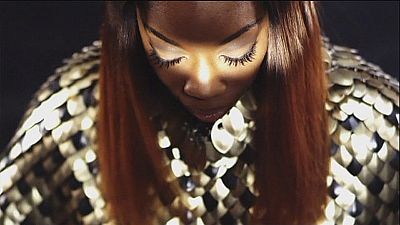 British soul singer Estelle's fourth album 'True Romance' is a melting pot of genres ranging from house to soul and pop.
While it is anchored by themes of passion, courage and love, it is above all, a collection of songs about daily life says the singer-songwriter: "This is what people go through when they are not married and they are not single or they are not broken up with anyone, they are just here. This is what people are, you know, real life, real human stuff."
The album's second track, 'Conqueror', is being heralded as a triumphant female anthem, and is part of an album that everyone can relate to says Estelle: "It's one of these goosebumps records you can relate to every point in your life.
"For me at that point it was like man, I am out here fighting against every odd and everyone who laughed at me for leaving my label and trying to start my own thing. And everyone was thinking you are not going to be able to do this. Do you understand the market nowadays? Who do you think you are to want to do this? This is my record, it's like, 'Well, I've done it before and I'm going to do it again', and the part that caught me was, 'I'd rather stand tall then live on my knees'," she says.
Unlike previous albums, this one doesn't feature any collaborations. The R&B singer shot to global fame with her 2008 hit 'American Boy' featuring Kanye West.
While one critic said Estelle postures as a Beyoncé-type figure but fails to achieve comparable results, others describe it as a modest but certain album, showing that versatility is flamboyance.
'True Romance' us out now.