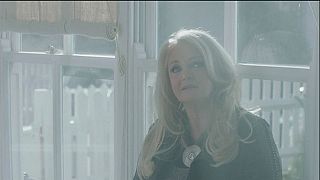 Eighties power ballad songstress Bonnie Tyler is to play her first solo London show in 25 years.
The Welsh singer shot to global fame with classics like 'Total Eclipse of the Heart' and 'I Need a Hero' with her distinctive husky voice – a result of a throat operation – and she's still going strong four decades on.
"I never thought I would still be doing it at 63! But I do love it. I suppose the fact that I've never had children of my own, I've been free to travel everywhere and enjoy it. I've had an incredible journey. My fans are very loyal to me. I know there'll be lots of faces there that I know. And apart from that, some of my family never get a chance to see me because I'm always in Europe, or Russia, or wherever, you know," she said.
Her 1976 breakthrough single 'Lost In France' launched Bonnie Tyler's career, and she is often referred to as the 'International First Lady of Rock'. Two of her songs, 'Total Eclipse of the Heart' and 'It's a Heartache', are among the best-selling singles of all time.
At the London concert, she will treat the crowd to both new material from her latest album 'Rocks and Honey' as well as the classics she is best known for.
"When people go to see someone that's been in the business for as long as I have, 40 years now, they want to hear the hits, the old hits. So of course, I will be doing all those, plus four, maybe five off the new album, well, off 'Rocks and Honey'," she said.
Bonnie Tyler flew the flag for the United Kingdom at the 58th Eurovision Song Contest in Sweden last year with 'Believe In Me' from her latest album.
She will be performing at the IndigO2 in Greenwich on February 7.