I left Moscow's autocracy but the apathy followed me to Belgrade
Comments
By Aleksandar Đokić, Political scientist and analyst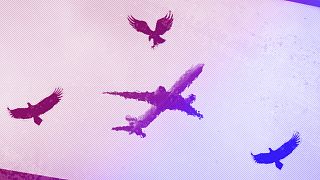 -
Copyright

AP Photo/Euronews
The opinions expressed in this article are those of the author and do not represent in any way the editorial position of Euronews.
Leaving an aggressive, autocratic mafia state at war with its neighbour for a country ruled by a single catch-all party that has been in power for more than a decade might not appear to be a sensible move.
Still, that's what I chose.
The reasons were simple: I was an outsider in Russia, and the Balkans, Serbia in particular, are my home.
It would be unfair to claim that I was not accepted in Russia. In fact, I sometimes felt more at ease there than in my home country. 
What made me leave was my belief that there was no concrete way for me to stay and take part in a direct struggle against a regime in a foreign country.
As a foreign national, any action that I'd undertake deemed even remotely against President Vladimir Putin and the ruling elites could have resulted in time spent in the notoriously cruel Russian prison system without any hope of appeal — and no guarantees that I would survive the ordeal unscathed.
As a political scientist, I knew that oppressive regimes bank on people's hesitance and fear. As someone who had spent several years in Putin's Russia by that point, I understood that my attempts at resistance would be foolhardy and largely inconsequential.
Contrary to popular opinion, academic circles were free — to an extent
Prior to that moment, I was a lecturer at Moscow's RUDN University for almost four years. 
If someone imagines that most Russian universities before the full-scale invasion in February 2022 resembled the places of intellectual monism, which left no space for critical thinking, they would be wrong in general.
While protests in Moscow have been banned for all intents and purposes since 2020 — due to the pandemic and following the protests in Belarus and Alexei Navalny's poisoning — academic circles continued to cooperate and participate in various programs involving their Western counterparts. 
In fact, cooperation was encouraged.
As someone working in academia, I had to write a certain number of articles each year which had to be rated in Western databases such as Scopus or Web of Science. This was a formal stipulation in my contract.
My Department of Comparative Politics had a double master's program involving Sciences Po Bordeaux, a French academic institution. 
Nearly all of our French students were highly critical of Russia's foreign policy in their master's thesis, and nobody could censor them in any way.
People opposed the war, but quietly and often for all the wrong reasons
In the years I spent in Moscow, I managed to befriend a circle of colleagues from several universities (MGU Lomonosov, MGIMO, Higher School of Economics and RGGU), as well as think tanks such as the Russian International Affairs Council. 
Most of my friends and acquaintances opposed the war, but a very low number of them dared to voice their opinions outside private conversations.
There were also different reasons for being against the war, but most were rationalisations, such as "this is bad for Russia". Moral or ethical concerns did not often come first during our conversations.
Sometimes, the takes, although highly intellectual, were myopic and lacking in empathy, especially in the context of Russia's occupation of Crimea and open support for the so-called "rebels" in the Donbas.
Yet there was a sense of shock back in early 2022, and many of my friends — some of who had tangible connections in the Russian Foreign Ministry — were quite surprised to see an all-out invasion of Ukraine take place.
Then, censorship laws were introduced. Writing or discussing the war in a critical manner could have, in practice, resulted in getting fired from academic institutions or the aforementioned think tanks, including an ordeal with the police and the prosecutor's office.
Worst-case scenario, there was — and still is — a possibility of actual time in prison. 
These laws threw my friends into a state of apathy and depression. None of them thought about opposing the regime in any active way; they all wanted to disappear into an imaginary "happy place" they once dreamt of themselves and wait for the storm to pass.
Wanting to leave for some time, this is when I packed my bags and left
Prompted by an increasingly oppressive atmosphere and bothered by people's state of denial, I had decided to leave even before the actual invasion on 24 February began. 
Several days earlier — a day before Russia's President Vladimir Putin recognised the faux people's republics of the Donbas region — I had come to the conclusion that a war of bigger proportions was coming. 
I withdrew all the money I had in the bank and exchanged it for euros. 
In the next few months, I would send this money back to my family in Serbia piecemeal through a money transfer service I had never heard of before since the likes of Western Union stopped their activities in Russia. 
I had prolonged my stay in Russia until July because I had promised my colleagues at the department that I would see the semester through, and I also had my students to think of. Then I packed up my belongings and left.
Back in Serbia, I found myself free to speak my mind
Getting back to Belgrade was a breath of fresh air, despite my misgivings about finding myself back in a hostile atmosphere fueled by tabloids and government-friendly outlets continuously peddling rage, fear, and paranoia — a consequence of Serbia's own destructive politics of the 1990s.
I could finally write what I wanted and not be afraid of getting arrested or deported. 
I immediately set out to start my Twitter page simply because I had to share so much anger and disappointment that had built up inside me during the first half of the year.
In my absence, Belgrade had also changed. 
In a twist of fate, the largely pro-Putin Serbia had become a place of refuge for thousands of Russians who couldn't bear to live under a ruthless regime any longer.
All of a sudden, Russian was spoken in all public places, from supermarkets to cafes. 
Ukrainians are fighting an existential battle — and might liberate Russia, too
Unsurprisingly, I made some new friends.
This time opinions were voiced more loudly; some even took to the streets and held antiwar rallies in Belgrade's main square.
I was surprised, however, that most didn't want to get involved in politics at all, and the reasons for being against the war were the ones I heard from my Moscow friends. 
In their eyes, the war against Ukraine is primarily wrong because it is "destroying Russia". 
The death and destruction of Ukraine, in their minds, is only secondary, and all of that can sometimes make me feel like I never left Moscow at all. 
The same black cloud of apathy and inaction had followed the Russian emigres to a sunny Balkan country full of life. 
In the end, these feelings have shaped my expectations of Russia changing, and my intellectual intuition tells me to turn to Ukrainians who are fighting an existential battle. 
Their strength will bring freedom to their homeland and quite possibly liberate Russia as well.
Aleksandar Đokić is a political scientist and analyst who currently authors a weekly column for Bloomberg Adria, with bylines in Novaya Gazeta. He was formerly a lecturer at RUDN University.
At Euronews, we believe all views matter. Contact us at view@euronews.com to send pitches or submissions and be part of the conversation.