Hunt for a two-month old baby in the UK continues
Comments
By Euronews with AP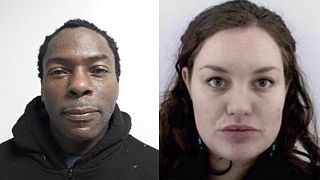 -
Copyright

Metropolitan Police/AP
The massive hunt continues for a two-month-old baby in the UK.
The child's parents were reported missing on January 5th and were arrested in Brighton in Sussex after being spotted by a member of the public.
Constance Marten, 35, and her boyfriend Mark Gordon, 48, a convicted sex offender, have been charged on suspicion of gross negligence manslaughter.
They are believed to have been living rough in a tent and moving around at night to avoid being found.
Lewis Basford, Metropolitan Police/Detective Superintendent said "Currently, looking into all available places that the baby could be in the open land. That will include the search for out-buildings, anywhere the baby may have been left behind by the couple to seek shelter away from the climate and obviously the extreme weather that we had last night in terms of the sub-zero temperatures. But also looking at all available places that they could have been staying, including out-buildings, farmland."
Officers were seen searching a golf course, allotments and woodland Tuesday near where the couple was located.
Marten and Gordon have been on the run since the baby was born in early January. 
Police believe Marten had given birth in or near the car just a day or two earlier, and officers said they were increasingly concerned for the family's welfare because neither Marten nor the baby had been seen by medical professionals.