Kyiv warns Russia aiming to capture Bakhmut by war one year anniversary
Comments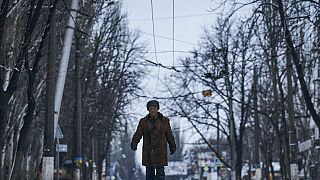 Ukrainian officials say that Russia is aiming to capture the eastern city of Bakhmut by the first anniversary of the start of the war on February 24. But analysts say Russian forces would need to significantly increase their rate of advance to achieve that goal. 
The UK Ministry of Defence estimates that Russian troops and the forces fighting with the private military Wagner group have suffered up to 200,000 casualties to date, including up to 60,000 killed. 
Watch Sasha Vakulina's full report by clicking on the media player above.