European hospitals targeted by 'pro-Russian' hackers
Comments
By Euronews with AFP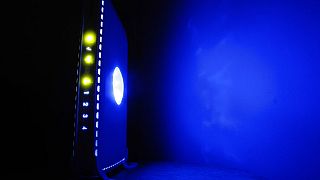 -
Copyright

Matt Rourke/AP2008
Several European hospitals have been targetted by pro-Russian hackers, according to authorities in the Netherlands.  
The Dutch National Cybersecurity Centre (NCSC) said one of the country's hospitals suffered a cyberattack over the weekend, pointing out that other European states supporting Ukraine have also been targetted. 
The UMCG hospital in Groningen announced on Saturday its website had been taken offline by a cyberattack on Saturday.
"Hospitals in Europe, including in the Netherlands, have in all likelihood been targeted by the pro-Russian hacker group Killnet," the NCSC said.
"This group announced DDoS attacks on, among other things, hospitals [in countries] helping Ukraine", it added. 
A denial of service (DDoS) attack involves inundating a target with connection requests, which overwhelms and crashes computer systems.
However, the NCSC downplayed the significance of the attacks, saying they "so far had moderate success and limited impact." 
Killnet is a hacktivist group that supports Russia. Likely formed in March 2022, it gained notoriety during the first months of the Ukraine war, beginning a campaign of DDoS attacks and misinformation against Russia's foes. 
The shadowy group says its primary targets are Ukraine supporters, including NATO countries and their allies.  
Western intelligence agencies have issued warnings about Killnet attacks against critical infrastructure in the past.
Hospitals in the UK, Germany, Poland, Scandinavia and the United States also said they had been targeted.
Last week, the websites of German airports, public administrations and the financial sector suffered attacks attributed to the Killnet group.
The same group has been linked to a DDoS attack on the European Parliament's website in November, shortly after it passed a resolution calling Russia a "state sponsor of terrorism".