Netherlands kicks out two Russian diplomats as Denmark charges Russian citizen with espionage
Comments
By Euronews with AFP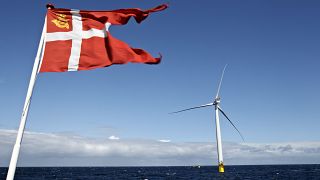 The Netherlands said on Thursday that it has identified two Russian spies, a day after Danish authorities charged a Russian citizen with providing information on energy and technology to their country's Intelligence
The Dutch General Intelligence and Security Service (AIVD) announced that the two diplomats from the Russian embassy in the Hague had been declared "persona non grata" and would leave the country "shortly".
One of the spies "was interested in information about artificial intelligence, semiconductors and nanotechnology, among other things. Much of this technology is useful in both civil and military applications," the AIVD statement said.
"The high-tech sector has high-quality and unique knowledge. This espionage case has most likely caused damage to the organisations where the sources are or were active and thus possibly also to the Dutch economy and national security," it added.
Euronews has contacted the Russian Foreign Ministry for comment.
Charges against Russian citizen in Denmark 'a mistake', says Moscow
The Dutch announcement came a day after the Danish Public Prosecution Authority confirmed in a statement that a Russian citizen had been arrested and charged with providing information on energy technology to Russian Intelligence.
"The defendant, who has been in custody since the beginning of July 2020, is suspected of having provided information on, among other things, Danish energy technology for a Russian intelligence service," the authority added.
The charges follow a major investigation by Denmark's Police Intelligence Service.
The suspect, whose name, gender and age have not been revealed by the authorities, faces six years imprisonment under Danish law.
The Russian embassy in Copenhagen said it considered the charges were a "mistake" and called for impartiality in the justice process.
The embassy added that it hoped "our compatriot" would be acquitted in court and freed.
Meanwhile, the Russian Foreign Ministry confirmed they were "monitoring" the situation, and the suspect had denied any guilt.
"We regard the arrest and the ongoing trial as the next stage of anti-Russian hysteria on the part of Copenhagen," the ministry said in a statement.
"Such unsubstantiated accusations are reminiscent of a "witch hunt," thereby endangering the activities of Russian specialists in Denmark."
Since the suspect's arrest in July, the Russian embassy in Denmark had provided him with the necessary assistance and helped to "establish contact with family and friends".
"We hope that justice - with all the biased nature of the accusations against our compatriot - will prevail," the Ministry added.
Danish prosecutors will ask for the suspect to be sentenced to prison for spying and deported from the country. The trial is expected to be conducted behind closed doors at a district court in Aalborg at a date to be confirmed.