Trump's E.U. ambassador to testify in impeachment inquiry, defying State Dept.
Comments
By Adam Edelman with NBC News Politics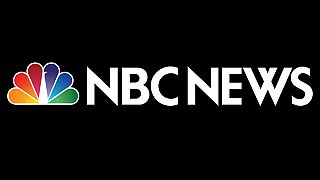 Gordon Sondland, the U.S. ambassador to the European Union, will testify to House committees leading the impeachment inquiry into President Donald Trump, defying the State Department's direction not to cooperate.
"Notwithstanding the State Department's current direction to not testify, Ambassador Sondland will honor the Committees' subpoena, and he looks forward to testifying on Thursday," Sondland's attorneys, Robert Luskin and Kwame Manley, said in a statement.
Sondland's joint deposition before the House Foreign Affairs, Intelligence and Oversight committees is scheduled for Oct. 17. Axios was first to report that Sondland would appear.
Sondland's interview was originally scheduled for earlier this week, but his appearance was blocked by the State Department.
Sondland, a Trump political appointee, has emerged as a central player in Trump's bid to persuade Ukraine's new government to commit publicly to investigate corruption and the president's political opponents.