Trump cancels trip to Poland to deal with Hurricane Dorian
Comments
By Dartunorro Clark with NBC News Politics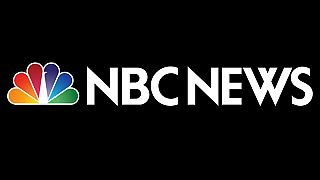 President Donald Trump on Thursday called off a planned trip to Poland this weekend just days before Hurricane Dorian was expected to bear down on the southeastern U.S.
His trip to Poland was meant to commemorate the 80th anniversary of the Nazi invasion of the country.
However, on Thursday, the National Hurricane Center predicted that Hurricane Dorian could reach maximum winds of 130 mph - putting it at a Category 4 - within the next 72 hours. The category is the second-highest on the hurricane wind-speed scale; anything 3 or above is considered a major hurricane.
"It's something very important for me to be here," he said. "The storm looks like it could be a very big one indeed."
Vice President Mike Pence will travel to Poland instead.