Two Americans charged for death of Italian police officer
Comments
By Linda Givetash and Deborah Lubov and Associated Press with NBC News World News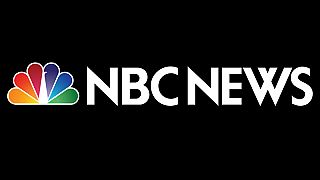 Two Americans have been arrested in Rome after confessing to the stabbing death of a policeman who been investigating a theft, Italian police said Saturday.
The pair, both 19 years old, were found in a hotel room Friday with a knife of "considerable size," the Carabinieri police service said. They were subsequently interrogated by investigators and confessed to their involvement in the death of a police officer.
The officer, Mario Cerciello Rega, had been looking for the suspects involved in stealing a backpack and threatening an Italian citizen, police said. The victim of the theft was allegedly contacted by the perpetrators who demanded 100-euro ($112) ransom and a gram of cocaine to return the bag.
The man called police, saying he had arranged a meeting with the thieves to get his bag back. A violent struggle broke out at the meeting and the policeman was stabbed to death.
Surveillance video and witness testimony led police to the two Americans, whose identities have not been released. The pair remain in custody on charges of aggravated murder and attempted extortion.