17 alleged U.S.-trained spies arrested by Iran
Comments
By Ali Arouzi and Linda Givetash with NBC News World News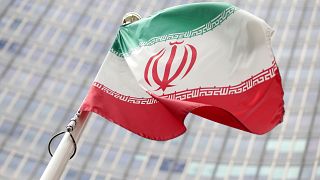 -
TEHRAN, Iran — Iranian officials said Monday that 17 people have been captured who were allegedly spies working for the U.S. Central Intelligence Agency.
The Iranian Intelligence Ministry held a briefing on Monday where they announced the alleged spies were Iranian citizens but trained by the CIA.
Some of those arrested have been sentenced to death, the Intelligence Ministry said.
It was not immediately clear when they were arrested.
U.S. officials have not yet responded to the allegations. The Iranian government occasionally makes similar claims and it was not immediately possible to determine whether they are legitimate. The U.S. government never acknowledges CIA recruitment abroad.
The announcement comes amid renewedhostility between Iran and the West.
Senior U.S. defense officials said that U.S. Marines jammed an Iranian dronein the Gulf of Hormuz on Thursday, bringing it down and destroying it.
A U.S. surveillance drone was also shot down last month by Iran's Revolutionary Guard. In the aftermath of the incident, President Donald Trump confirmed that he was "cocked and loaded" to strike Iranian targets but decided to call the strikes off, saying the loss of life would make it a disproportionate response.
Arouzi reported from Tehran, Givetash reported from London.