Democrats, Republicans condemn 'send her back' chant at Trump's rally
Comments
By Allan Smith and Jonathan Allen with NBC News Politics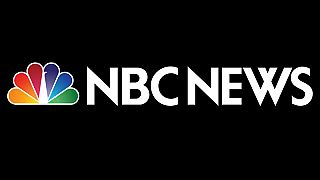 Lawmakers from both parties swiftly condemned a boisterous "send her back" chant aimed at Rep. Ilhan Omar, D-Minn., during President Donald Trump's Wednesday night rally in North Carolina.
The chant broke out after the president went on an extended rant about Omar and three of her House colleagues — Reps. Alexandria Ocasio Cortez, D-N.Y., Rashida Tlaib, D-Mich., and Ayanna Pressley, D-Mass.
"Omar laughed that Americans speak of al Qaeda in a menacing tone," he said of the congresswoman. "You don't say America with this intensity. You say al Qaeda makes you proud. Al Qaeda makes you proud. You don't speak that way about America," he added, referring to her remarks in a 2013 interview. Politifact, an independent fact-checking organization, rated his past characterization of Omar's remarks as "false."
At this point, the crowd began chanting "send her back!"
Omar, a Somali refugee, moved to the United States when she was 12 and is a naturalized citizen.
Rep. Adam Kinzinger, R-Ill., said he was "disgusted" by the chant, which he called "ugly" and "wrong."
Rep. Mark Walker, R-N.C. and vice chair of the House GOP, said on Twitter that he "struggled with the 'send her back' chant tonight referencing Rep. Omar."
"Her history, words & actions reveal her great disdain for both America & Israel," Walker, who was in attendance at Trump's rally, wrote. "That should be our focus and not phrasing that's painful to our friends in the minority communities."
Vermont Sen. Bernie Sanders, a 2020 Democratic presidential hopeful, lambasted the president for "stoking the most despicable and disturbing currents in our society."
"And that very hatred and racism fuels him," Sanders tweeted.
The president caused an uproar in Washington after he tweeted on Sunday that the four newcomers should "go back" from where they came. Democrats, including House Speaker Nancy Pelosi were quick to denounce the president's comments as both racist and inaccurate.
Tlaib, a Palestinian American, was born in Michigan; Ocasio-Cortez, who is of Hispanic descent, was born in New York; and Pressley, who is African American, was born in Cincinnati.
Omar responded to the rally on Wednesday night, saying, "I am where I belong."
Ocasio-Cortez chimed in Thursday morning, tweeting, "To all those scared for our future: we can get through this better than we started."
"We have the power to triumph over hatred, division, and bigotry," she continued. "But decency cannot be taken for granted. It is something we must create, advance, and actively work to build each and every day."
A number of other House and Senate Democrats spoke out regarding the chant, with some comparing it to the "lock her up" cries aimed at 2016 Democratic presidential nominee Hillary Clinton at prior Trump rallies.
"On some level 'send her back' sounds similar to 'lock her up,'" Sen. Brian Schatz, D-Hawaii, tweeted. "But here is how it is worse to my ears. Now they don't even have the false pretext of alleged corrupt behavior. They are just telling an American with whom they disagree to go back to Africa."
"'Send her back. Lock her up. Nasty woman. Horse face. That dog. Face of a pig. Not my type. Fat. Disgusting. Low IQ. Slob. Pocahontas. Blood coming out of her wherever. Look at that face. Grab them by the pussy,'" tweeted Rep. Jackie Speier, D-Calif. "But nobody has more respect for women?"
On Tuesday, the Democrat-controlled House passed a resolution condemning Trump over racist comments her made about the four congresswomen over the weekend. But, just before Trump's Wednesday night rally, the House rejected an effort to impeach the president over the remarks.
"We condemned the president's comments the other day," Pelosi said Thursday when asked about the chant. "That's our statement."