Fact checking the first Democratic debate: What's true and false
Comments
By Jane C. Timm with NBC News Politics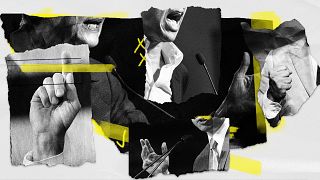 Copyright

Chelsea Stahl NBC News; Getty Images; AP; Reuters

-
The first 10 Democratic presidential candidates have taken the stage at Miami's Adrienne Arsht Center for the Performing Arts. As they jostle to make their views heard amid a historically crowded field of candidates, NBC News will fact check their claims as the night goes on.
Refresh this page for updates. Watch the Democratic debate here and check our live blog here for all the latest.
Claim: Does Amazon pays nothing in taxes, as Booker said?
Asked about corporate mega-mergers, and whether he would call out those companies, Sen. Cory Booker said he had no problem naming companies like Amazon that pay "nothing" in taxes.
Sen. Elizabeth Warren has made this claim previously, as well, and it's true for federal taxes, according to an analysis of corporate filings put out by the progressive think tank Institute for Taxation and Economic Policy (ITEP.)
The analysis did not review state and local taxes, however.
Claim: De Blasio touts progressive achievements in New York. Can he take the credit?
Yes and no. De Blasio has certainly talked about getting a lot of progressive things done. And while he definitely has — many other key progressive policy accomplishments have come as a result of action by Albany, not City Hall.
For example, implementing a $15 minimum wage in New York City for most businesses — while championed by de Blasio — was the product of a statewide roll-out of increased minimum wages.
On the other hand, de Blasio's signature campaign promise back in 2013 was providing universal pre-kindergarten, and funding it with a tax for the city's super-wealthy. He enacted universal pre-K — and it's wildly popular — but not with a wealth tax, which Democratic Gov. Andrew Cuomo would not sign off on. Cuomo, however, found other state funds to pay for the program, which has grown to cover 3-year-olds in recent years.