Carrefour to abandon Chinese market as local competition hots up
Comments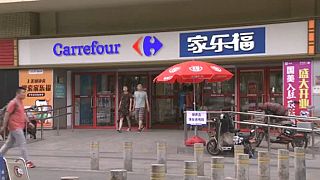 French retail giant Carrefour has decided to abandon the Chinese market, finally giving in to intense competition from local supermarkets and a growing online retail presence.
Carrefour announced the sale of an 80 per cent stake in its China operations for 620 million euros to Suning.com, effectively ceding control of the market it entered in 1995.
The French multinational's departure from China is not really a surprise to industry experts as Carrefour follows other retailers who have abandoned the Chinese market including Tesco and Walmart.
According to reports, next in line to make a China exit will likely be Amazon, while Reuters said that Germany's Metro is seeking a buyer for its China unit as part of its broader restructuring.