Facebook unveils new cryptocurrency Libra
Comments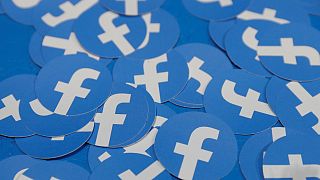 A confident thumbs up from Facebook's for its venture into the unpredictable world of financial services.
Mark Zuckerburg's plans to launch a cryptocurrency are part the company's drive to expand beyond social networking. In a statement he said his mobile money project, to be launched next year, would empower billions of people. Libra, which has its own website is a Geneva-base partnership of 27 organisations, including names like Mastercard and Visa,
The digital currency is meant not just for transactions between consumers and businesseses, but it also aims to offer those without bank accounts access to financial services.
Facebook is grappling with a backlash over its mishandling of user data. And Analysts believe the move into the unregulated realm of cryptocurrency will only draw closer scrutiny from financial authorities. .
But with the tech giant's shares bouncing as the plans were unveiled, Investors were evidently taking a glass-half-full outlook.