Top DHS watchdog retires early after criticism of his FEMA reports
Comments
By Julia Ainsley and Josh Lederman with NBC News Politics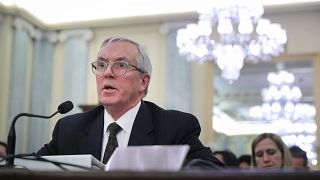 -
Copyright

Chip Somodevilla Getty Images file
WASHINGTON — The top watchdog at the Department of Homeland Security is retiring ahead of schedule, following press reports that said he directed auditors to produce what they called "feel-good reports" about FEMA's response to disasters — including Hurricane Sandy in 2012 and flooding in Louisiana in 2016 — that glossed over most problems.
DHS officials and the DHS Office of the Inspector General said that Acting Inspector General John Kelly told staff Monday morning he would retire effective today. The deputy inspector general, Jennifer Costello, will take over as acting inspector general.
Kelly later confirmed the news in a public statement, saying, "I accelerated my retirement because I feel it's in the best interest of the organization and its employees. As I told the staff, I have truly enjoyed my 11-year tenure with the DHS OIG, an organization with a very important mission and extraordinary staff and managers that successfully execute that mission on a daily basis."
His early retirement was first reported by the Washington Post.
Kelly had been expected to wait until Trump's nominee for the IG job, Joeph Cuffari, is confirmed by the Senate before retiring.
Kelly is not the same John Kelly who was DHS secretary and then President Donald Trump's chief of staff. That John Kelly left the administration in January.