'All of it is new': Trump, acting DHS chief defend deal with Mexico against reports saying little is new
Comments
By Allan Smith and Kristen Welker with NBC News Politics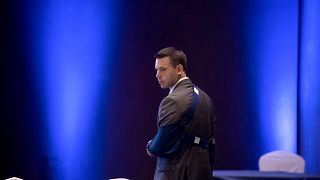 Copyright

Santiago Billy AP file

-
President Donald Trump and his acting homeland security chief on Sunday defended the U.S. agreement with Mexico to avoid tariffs that Trump threatened to impose if the country did not stem the flow of migrants.
"All of it is new," Acting Homeland Security Secretary Kevin McAleenan told "Fox News Sunday." "We've heard commitments before from Mexico to do more on their southern border. The last time they deployed down there is about 400 or 500 officers. This is more than a tenfold commitment to increase their security."
The comments come amid reports that key elements of the deal had been agreed to months ago. The New York Times, citing U.S. and Mexican officials familiar with the negotiations, reported Saturday that while Trump excitedly presented the agreement as a groundbreaking deal, it contained actions largely agreed upon in earlier negotiations.
In announcing the agreement, the State Department said Mexico agreed to deploy its national guard, "giving priority to its southern border," while expanding "migrant protection protocols" requiring those seeking asylum in the U.S. to stay in Mexico until their cases are processed. Many of the specifics of the agreement have yet to be released.
The Mexican government had already pledged to deploy its national guard to stem the flow of migrants during secret negotiations with then Homeland Security Secretary Kirstjen Nielsen in March, the Times reported. And the agreement to expand a program that allows asylum seekers to stay in Mexico while their cases are processed was reached in December and announced by Nielsen to the House Judiciary Committee in a hearing that same month.
One senior government official confirmed to NBC News that Mexican officials agreed to move more quickly to deter migrants than they had previously. Mexico's commitment to deploy up to 6,000 troops was modestly larger than the earlier agreement, representing a promised personnel increase of about 10 percent, the official said.
The official also pointed to the expansion of the program allowing migrants to remain in Mexico while their asylum cases are processed as something new, with both sides agreeing to increase resources in the effort.
Mexico did not agree to accept what is called a "safe third country" treaty, which would have allowed the U.S. to reject asylum seekers if they had not first applied for refuge in Mexico — something the Trump administration had strongly pushed for.
On Friday, the two countries reached an agreement after days of negotiations in Washington, D.C., that led Trump to drop — at least temporarily — his threat of tariffs on Mexican goods that would have increased in 5 percent increments to 25 percent over a several-month span.
While Trump has hailed the agreement on Twitter, the White House is taking a wait-and-see approach to the deal. The official said the administration will monitor the flow of migrants at the border to see if Mexico is carrying out its promises and if it's working to curb the flow of migration. If Trump feels enough progress has not been made, the deal may be reevaluated.
After threatening substantial tariffs on Mexico, Trump had come under intense pressure from business leaders and top Republicans to retract the threat because of concerns such tariffs could cause substantial harm to the U.S. economy.
The president disputed the Times' report in a Twitter post on Sunday, calling the article "another false report" and lamenting that he was not getting enough credit in the media for his dealmaking.
"We have been trying to get some of these Border Actions for a long time, as have other administrations, but were not able to get them, or get them in full, until our signed agreement with Mexico,"Trump wrote. "Additionally, and for many years, Mexico was not being cooperative on the Border in things we had, or didn't have, and now I have full confidence, especially after speaking to their President yesterday, that they will be very cooperative and want to get the job properly done."
Trump added that there were "some things" the countries agreed on that were "not mentioned" in his administration's press release, but he did not say what those were.
On "Fox News Sunday," McAleenan said the threat of tariffs worked.
"People can disagree with the tactics," he said. "Mexico came to the table with real proposals."