Running around Lake Annecy: 116km of stunning scenery
Comments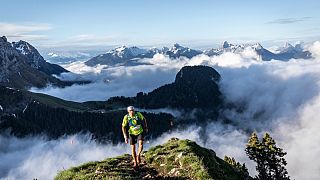 Lake Annecy, in the French Alps, is one of the cleanest lakes in the world, set in a stunning location.
A perfect playground for nature lovers, namely endurance athletes and aficionados of the ever more popular sport of ultra running.
A euronews journalist has again put on his trail running shoes, to show you from the inside the Maxi Race XXL, a two day event that goes full circle through the Alps and around Lake Annecy, covering 116km of distance and 7200 metres of positive ascent.
Curious? Just watch the video above!