Raw Politics: Wikipedia CEO Jimmy Wales on fighting the spread of fake news
Comments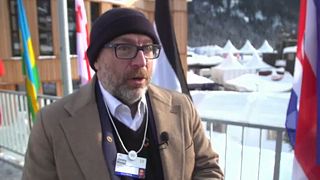 While many websites struggle to keep fake news out of their feed, Wikipedia goes to great lengths to ensure all the information they provide has been verified.
Wikipedia CEO Jimmy Wales attributes this to their dedicated users who he says are easily able to sniff out falsehoods.
As the European elections loom closer, many are worried that fake news will be able to influence the results as it has in other recent elections.
"The whole point of democracy is to express the will of the people," Wales said.
"If the people are being duped and tricked by complete lies and false information, we end up with results that don't really represent what the people want."