Raw Politics: MEPs discuss how Brexit will influence pending EU elections
Comments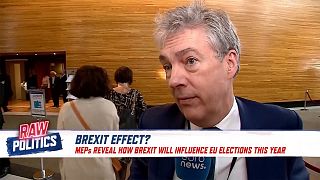 MEPs in Strasbourg this week discussed the potential implications that a Brexit extension could have on upcoming EU elections.
Of the UK's 73 parliament seats, 27 have been redistributed.
This change in parliamentary representation could be complicated further if the Brexit decision is extended past the June 13 vote.
"Now, of course, I think it will have an influence," Dutch MEP Matthijs Van Miltenburg said, "but it will not overshadow the European election."