Sweden's Social Democrats seek deal with opposition to form government
Comments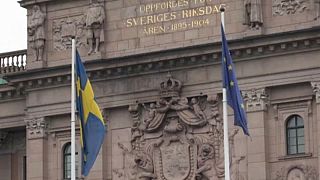 After months of stalemate, Sweden's Social Democrats agreed a deal with the opposition Centre Party and the Liberals to form a government, which could end the country's longest ever political deadlock
Four months after parliamentary elections on 9 September, which revealed a fragmented political landscape in the Scandinavian country, the four parties have published a 15-page policy platform on their websites.
"We have reached a plan for agreement, which is significant for Sweden. It is not a solution that we wanted to see, but it is the best possible under difficult circumstances," said leader of the Centre Party Annie Lööf.
Together, the Social Democrats, the Greens, the Centre and the Liberals have a total of 167 seats in the 349-member Riksdag, 8 less than the required parliamentary majority of 175 seats.
Parliament's president will on Monday meet with the heads of the parties, before later presenting a prime ministerial candidate. A vote is expected to take place on Wednesday.