Watch: Raw Politics' call-in show discusses Brexit and US' diplomatic snub to EU
Comments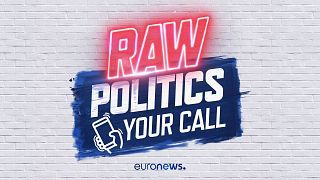 Catch up with Raw Politics call-in show where Europeans tell Euronews the key issues affecting them.
You can watch tonight's edition of Your Call in the video player, above.
Brexit and the downgrading of the EU's ambassador to the US were among the topics discussed on Wednesday's show.
The show is screened at 19h CET, Monday to Thursday.
Get involved: Call 00 800 333 37002; e-mail rawpol@euronews.com; or comment on Twitter with the hashtag #rawpolitics