Ireland braces itself amid uncertainty over Britain's next steps
Comments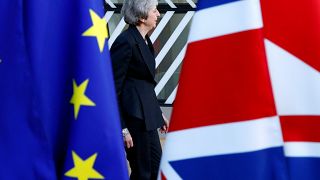 As the UK prepares for a week of debate ahead of the vote on the EU-UK Withdrawal Agreement next week, Dublin is bracing itself amid the uncertainty over Britain's next steps.
Irish government sources have told Euronews they'd be open to nailing down elements of the trade talks and the EU-UK future relationship as a way of convincing MP's in the House of Commons to vote for the Withdrawal Agreement.
The 'Irish backstop', a provision imposed by the EU in May's deal to ensure that no hard border is reintroduced in Ireland, is seen as unacceptable to many hard-line Brexiteers.
"What I've heard from sources is that there could be formal words which would say that the backstop would only be temporary, which could persuade MPs in Britain - who basically say that if the backstop applies and if they sign off on this withdrawal agreement then the UK would be permanently kept within the EU's orbit indefinitely," Euronews Correspondent, Shona Murray said.
British PM Theresa May told the BBC's Andrew Marr show on Sunday that the UK will be in "uncharted territory" if her Brexit deal is rejected by parliament.
The UK is due to leave the European Union on 29 March 2019.