China lands rover on dark side of the moon
Comments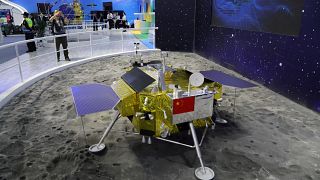 -
China has become the first nation to successfully land a craft on the far side of the moon.
The Chang'e-4 probe sent a photo of what is often referred to as the 'dark side' of the moon after touching down on Thursday. It will continue to send communications to Earth via the Qeuqiao satellite, China's national space agency said on its website.
Chang'e-4 is carrying 10 experiments from China and abroad, including low-frequency radio astronomical studies -- which can take advantage of the lack of interference on the moon's far side. Because the moon's rotation is "tidally locked" to Earth, the same side is always facing the planet.
The rover will also carry out mineral and radiation tests, according to state news agency Xinhua.
NASA head Jim Bridenstine sent his congratulations to the Chinese team, calling it an "impressive accomplishment."