Pedestrian bridge collapses in Moscow's Gorky Park, injuring 13
Comments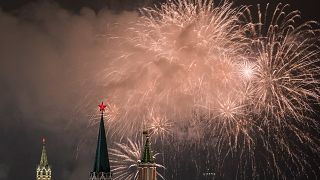 -
Thirteen people are reported injured after a pedestrian bridge crowded with revellers collapsed during New Year celebrations in Moscow's Gorky Park.
State news agency TASS reported that three people were badly hurt, but Moscow's mayor's office said in a statement that there were "no serious injuries."
Video footage shared on social media shows the moment the wooden bridge collapsed, sending dozens of people tumbling some three meters onto a skating rink below.
TASS reported that medical teams arrived on the scene immediately and treated victims for "moderate and light" wounds.