Controversial UN migration pact is approved by the UN's General Assembly
Comments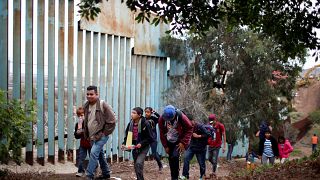 The controversial UN Global Compact for Safe, Ordely and Regular Migration has been approved by the UN's General Assembly.
The pact is aimed to reinforce international cooperation for a "safe and ordered" migration.
152 countries voted in favour of the Pact, 12 abstained and 5 voted against it, including Hungary and the United States.
Countries opposing the pact argued that migration is a matter of national sovereignty and is linked to security.
Protesters took to the streets of Brussels last week to rally against the pact.
The global migration pact is not legally binding.