50 years since Apollo 8 sent men around the Moon
Comments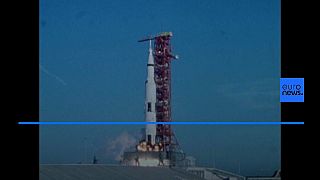 Friday December 21 marks 50 years since NASA's Apollo 8 took off for the Moon.
The mission to orbit the Moon for the first time was watched on TV by around a billion people.
It was a huge risk to put three men atop a monstrous new rocket for the first time and send them all the way to the moon.
The mission was organised in just four months in order to reach the moon by year's end, before the Soviet Union.
Apollo 8 was overshadowed eight months later when Apollo 11 completed the first Moon landing.