Stalin calendars still selling out in Russia
Comments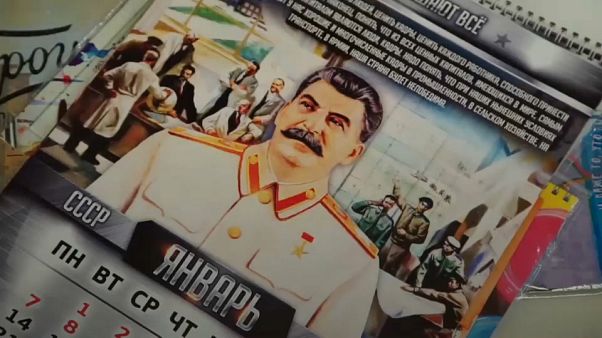 65 years after Stalin's death, the Communist dictator remains a divisive figure in Russian society with many critics but also many fans. The latter can now treat themselves to a 2019 calendar filled with his images and quotes.
The yearly calendar is produced in the Russian city of Yekaterinburg.
Already in its third edition, the calendar dedicated to the Soviet leader was first appeared on walls in 2017 and its circulation has been constantly increasing since.
The calendar creators call themselves Bolsheviks and claim they support the ideas of Bolshevism, namely the ideas of improving the quality of life for the working majority as opposed to the capitalist idea of increasing profit.
Each page of the calendar has a portrait of Stalin, one of his quotes as well as images of achievements of the Soviet period.
The calendar for 2019, first produced in 2,500 copies, sold out so quickly that already a month before the New Year the second batch had to be printed, and it is possible that a third one will be needed, thus bringing the number of copies to 6 or 7 thousand.