Italian priests say they will welcome migrants evicted from detention centres
Comments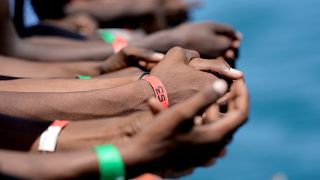 -
Italian priests say migrants will find safe shelter at church if they are kicked out of detention centres, after the Italian government passed a bill earlier this week that would strip them of humanitarian protection.
Migrants in Italy are fearing they may be left on the streets after the Italian government passed a bill nicknamed the "Salvini decree" — after far-right Interior Minister Matteo Salvini.
The new law gets rid of humanitarian protection and will restrict asylum to those refugees affected by war and political persecution.
You don't leave migrants in the street as the government has allegedly done with its migration-and-security decree, Vatican Secretary of State Cardinal Pietro Parolin said last week, as cited by ANSA.
He added that the Vatican's position is clear. "A profound sense of solidarity must prevail, you can't put people in this position," he said. "You must always focus on people and their rights".
The bishop of Caltagirone, Calogero Peri, did not mince his words, rebuking the government's new decree aimed at the country's most vulnerable.
"Abandoning dogs is a crime, abandoning migrants is law," he said, adding that he has sourced 40 beds ready for stranded migrants and will open more church doors if necessary to house them.
The expulsion of migrants from Cara di Mineo, the largest detention centre in Italy, has been postponed for a few days, according to Italian newspaper Avvenire. The paper noted that 90 people out of 1,800 will be escorted out of the facility by Tuesday.