Ecuador president says there is 'path' for Assange to leave London embassy
Comments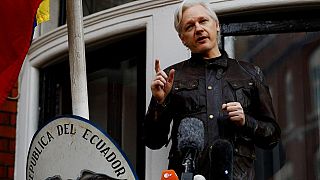 Ecuador appears to be urging Julian Assange to leave its embassy in London, where the Wikileaks founder has lived for six years under asylum.
In a local radio interview, President Lenin Moreno said: "There is a path for Mr Assange to take the decision to exit into near freedom."
Assange claims the UK will hand him over to the US, where he faces prosecution over Wikileaks' publication of classified military documents.
British authorities have said he will be arrested for skipping bail when he leaves the embassy.