Tom Cruise wants you to stop using the motion smoothing setting on your TV — here's why
Comments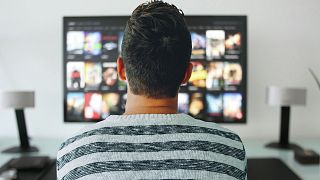 You may not even know the feature is enabled, but Tom Cruise wants people watching his films at home to be aware of the "motion smoothing" setting on their televisions.
In a passionate video posted to Twitter, the "Mission Impossible" actor appeared alongside screenwriter, director and producer Christopher McQuarrie to explain the feature.
Also known as "video interpolation", the digital effect is automatically activated on most high definition (HD) televisions, intended to reduce blurring for sports competitions and other HD events.
But the feature has "an unfortunate side effect when watching films" — it makes them look like they were shot on high-speed video rather than film, or "the soap opera effect, as Cruise calls it.
"If you own a modern HD television, there's a good chance you're not watching movies the way the filmmakers intended," expained McQuarrie.
What's more, the effect usually isn't easy to find in a television's settings, often hidden deep in control menus or called by a different name.
That's why Cruise said filmmakers are working with TV manufacturers to give audiences "greater choice over when to use this feature".
In the meantime, the pair recommends a quick internet search to find step-by-step instructions on how to disable the setting.