Japan to ramp up public works spending to decade-high next year: Nikkei
Comments
By Reuters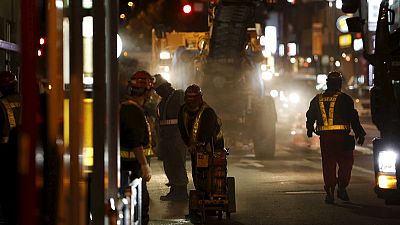 -
TOKYO (Reuters) – Japan will ramp up public works spending to a decade-high next fiscal year as part of efforts to ease the hit to its economy from a scheduled sales tax hike in October 2019, the Nikkei newspaper reported on Wednesday.
The government will spend over 3 trillion yen ($27 billion) to repair aged infrastructure over the three years through March 2021, with one-third of that amount to be appropriated in next fiscal year's budget, the paper said, without citing sources.
That would put total public works spending for next fiscal year at around 7 trillion yen, up 20 percent from the previous year and the highest level in a decade, the Nikkei said.
The increase would mark a turnaround from years of downtrend in public works spending, as Japan seeks to rein in its huge public debt, which is twice the size of its economy and the biggest among advanced economies.
The total size of Japan's budget is likely to exceed a record 100 trillion yen next fiscal year, the paper said.
Prime Minister Shinzo Abe has pledged to proceed with a twice-delayed increase in Japan's sales tax hike in October next year as part of efforts to fix Japan's tattered finances.
His administration is planning tax breaks and increases in spending to ensure the higher levy does not tip the economy into recession.
($1 = 112.7500 yen)
(Reporting by Leika Kihara; Editing by Lisa Shumaker and Rosalba O'Brien)