Brexit Brief: Approval statistics, TV debate hosts and Brexit costs | Raw Politics
Comments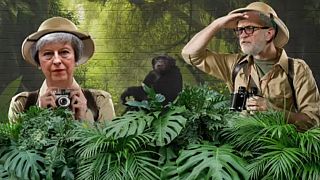 Today's Brexit Brief looks into the three stories dominating the conversation of Britain's exit from the European Union.
New statistics from a poll released by the Daily Mail show British Prime Minister Theresa May's Brexit deal maybe isn't as unpopular with the general public as originally thought.
Meanwhile, British broadcasters are battling to clear a prime time slot in early December with the view to host the big Brexit debate between May and her opposition, Labour leader Jeremy Corbyn.
And finally, a recent government report has released figures on the estimated cost Brexit will have on the UK -- none of these figures are easy to swallow.
Click on the player above to find out everything you need to know about the latest Brexit developments in under two minutes.