One man's quest to ban conversion therapy in California | NBC Left Field
Comments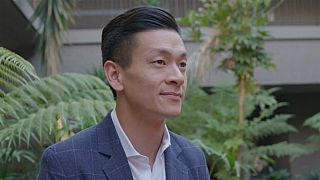 Almost 700,000 adults in the US have undergone conversion therapy in an effort to change their same-sex attraction.
Although widely accepted as something you are born with, some believe homosexuality is a condition that can be treated.
Yet 14 states and some cities in the US have banned the practice on children.
It has also been ruled in a federal court that equating homosexuality with mental illness violates existing laws.
As part of its inside look on conversion therapy across the Atlantic, NBC Left Field talks to gay state assembly member Evan Low, 'formerly gay' pastor Jim Domen, 'reintegrative' therapy practician Dr Joseph Nicolosi Jr and LGBT activist Erin Green, among others, about the controversial practice and its potential consequences.
Take a look in the video player, above.