Madrid museum shows works depicting post-WWII migration in Paris
Comments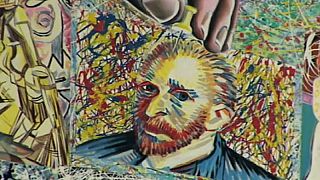 -
The Reina Sofia Museum in Madrid opened an exhibit called "Paris against all odds" on Tuesday.
The exhibit showcases more than 200 pieces from famous artists who lived in Paris between 1944 and 1968.
Visitors will be able to see works such as "The Kitchen" by Picasso and "Wild Horses" by Karel Appel.
The works focus on migration and reconstruction in the City of Lights and remain open until April 22.