'Deal is within our grasp', says British PM Theresa May
Comments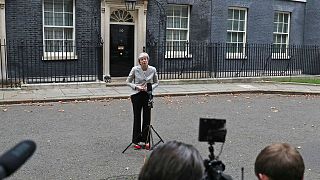 British Prime Minister Theresa May said a deal on Brexit is "within our grasp" as she addressed the media outside her Downing Street office on Thursday.
May added that the British people "want this settled", and said the deal would deliver on the result of the 2016 referendum.
Her comments came after UK and EU negotiators agreed on a draft political declaration on post-Brexit ties, which is set to be passed on to the national envoys of EU member states on Thursday.
May also said she spoke with Spanish Prime Minister Pedro Sanchez, and felt confident that the deal would be good for "the whole UK family", including Gibraltar.
She is set to make a statement in the House of Commons later this afternoon.