Backlash against Black Friday in Europe | Raw Politics
Comments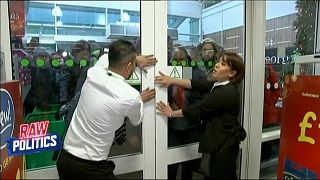 There's a backlash in Europe to the US' Black Friday promotional event, which is held every year on the Friday after Thanksgiving and sees retailers offering major discounts.
The idea may have come from the US but it's creeping into Europe, where sales on the day increased by 32% last year.
But Greenpeace in France has now launched a counter-campaign, encouraging people to get active and spend time with family and friends instead.
Click on the player above to find out what the Raw Politics panel think about Black Friday.