Brexiteer Michael Gove says his Game of Thrones 'soulmate' is Tyrion Lannister
Comments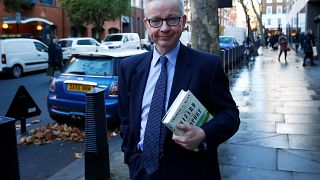 -
British politician Michael Gove took an online Game of Thrones character 'soulmate' quiz and his social media followers were shocked by the results.
The UK secretary of state for environment, food and rural affairs says his 'soulmate' was Tyrion Lannister and his followers couldn't stop roasting him.
"Many have judged this storied and tortured man by his stature – but hopefully you are not one to jump to conclusions," according to the character description of Lannister on quiz maker, Magiquiz.
Tyrion Lannister is a dwarf from the noble family of House Lannister of Casterly Rock. They're one of the most powerful families in the fictional show based on the books by fantasy novelist, Geroge R.R Martin. Tyrion, nicknamed 'half man' on the programme, is a beloved underdog character from the show - whose intelligence, wit and convictions, have won the hearts of viewers.
When Gove posted the results social media, the jokes came pouring in, saying his compatibility would be better aligned with the villains of the show.
And this: