The Lord's Prayer: one of Bible's most famous passages is set to change
Comments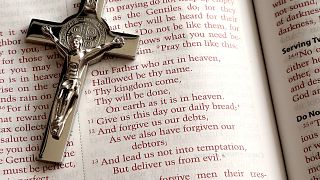 One of the most famous and widely-recited passages of the Bible is set to change, it's emerged.
Proposals will be put forward to tweak the Lord's Prayer, according to the Italian Bishops' Conference.
Instead of reading "lead us not into temptation", the new version will say "do not abandon us to temptation".
The change will only apply to Italian bibles and will now be submitted to the Holy See for approval.
Pope Francis said last year the translation from Latin into Italian was not good because it was implying God was leading humans to sin.
He said France's Roman Catholic Church was already using the wording "do not let us fall into temptation" and that something similar should be used worldwide.
Amen.